Please join us in celebration of Julie Billiart, who was canonized a saint on June 22, 1969, and let us continue to experience and share God's goodness each and every day, even in difficult and challenging situations.
The Novena, beginning on Monday, June 22.
The Feast of Saint Julie is offered here with daily reflections.
Monday, June 22 – St. Julie Novena Day 1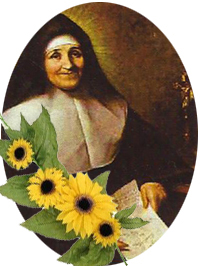 Tuesday, June 23 – St. Julie Novena Day 2
Wednesday, June 24 – St. Julie Novena Day 3
Thursday, June 25 – St. Julie Novena Day 4
Friday, June 26 – St. Julie Novena Day 5
Saturday, June 27 – St. Julie Novena Day 6
Sunday, June 28 – St. Julie Novena Day 7
Monday, June 29 – St. Julie Novena Day 8